Solving radio communication in noisy environments is very important, or it will seriously affect the working efficiency in practice, if you are facing this problem in the workplace, we believe that this ear bone vibration earpiece will help you.
Let's check all the amazing features of this high-quality ear bone vibration earpiece Retevis EBK001.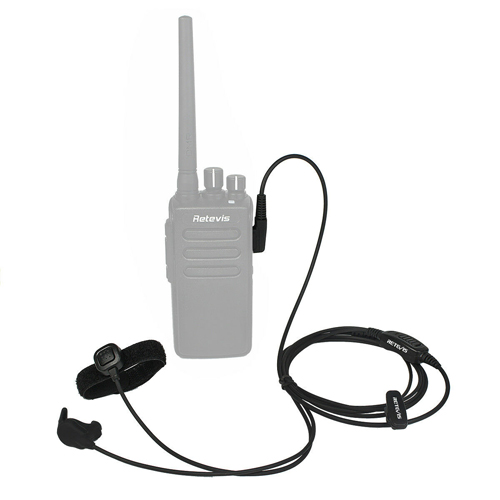 1. Ear bone conduction speaker and microphone
This earpiece adopts bone conduction high technology that it has a special design, which is that the microphone and speaker are integrated into the earplug part, so it is without a boom microphone or built-in mic similar to the air conduction earpiece. The working principle is that the earplug detects the vibration from your ear bone when you speak and converts it into electrical noise that is sent over your radio, therefore, only what you are saying will be transmitted over your radio, which gives you perfect transmissions every time. It is the perfect solution for radio communication with high background noise, the staff still can hear each other clearly.


2. Ergonomic design Earbud
The earbud of this earpiece is a duckbilled-shape design that snugly fits into your ear canal very well, so long as you insert it correctly, don't worry about falling off the ear. The unilateral earphone design allows you to stay alert to your surroundings at the same time.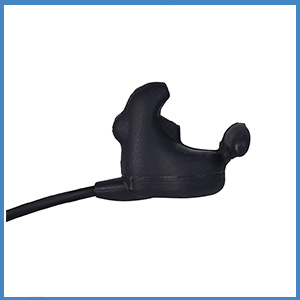 3. Comfortable components
The earbud is specially made of soft silicon rubber, which is incredibly comfortable for a prolonged time wearing.
4. Dual PTT and 2-Wire design
This ear bone vibration earpiece has one separate cable for finger PTT and another inline PTT button, you can run the second PTT cable down your sleeve and fasten the PTT button to your finger with velcro tape, this design is inconspicuous and convenient for surveillance and security personnel.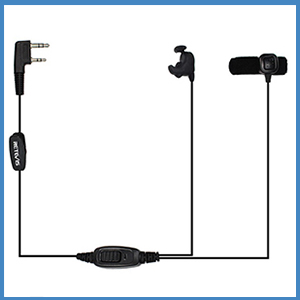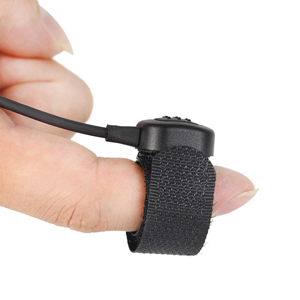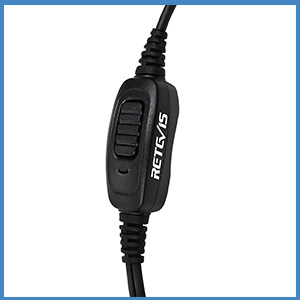 5. Enough long cord design
The cord of the earpiece is plenty long enough and made of durable material, which gives you more flexibility in demanding environments. Furthermore, it is with a plastic clip that enables you to secure the cord on clothes to avoid the cable brushing against your body or clothes.
6. Compatibility of the connector
The Retevis EBK001 bone conduction earpiece has a standard Kenwood 2Pin connector (K1), which is compatible with most brands of two-way radios in the market, such as Kenwood, Baofeng, HYT, Wouxun, Linton, TYT, Arcshell, and more.
If you are not sure whether it can work with your radio model, please reference our radio connector chart or consult our customer service, we will be happy to answer you here.
7. A wide range of suitable applications
Comparing with an air conduction earpiece, this ear bone vibration earpiece for the walkie-talkie is not sensitive to any background noise, solving radio communication in noisy environments.
The speaker and microphone are hidden in the ear canal that couldn't be easily detected by people around you, therefore it is highly recommended for two-way radio communications in surveillance applications, such as police and close protection officers, and security at airports, casinos, night clubs, bars, hotels, crowd control at conventions and concerts, and other working environments requiring discreet communications.
The 2-Wire design is suitable for special occasions that require staff to work with both hands. Without wind interference sound it is ideal for driving, riding motorcycles, and bicycles.
If you and your teammates can't hear each other clearly in the workplace due to high ambient noise, this cost-effective ear bone vibration earpiece may be just the one you are looking for, welcome your inquiry!